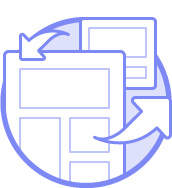 Personalised Service
I communicate with clients throughout the process and act quickly on feedback. We will talk through a layout that works for you, then I'll give you a simple framework for providing the content for the page.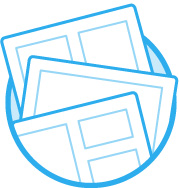 Detailed Documentation
I provide documentation for your theme so you can manage it easily. You won't need to hire an expensive programmer every time you want to update your website.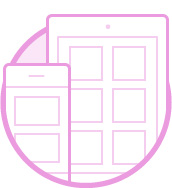 Responsive UI/UX Design
Modern websites don't just display the same on every page; they adapt to the form and factor of the device. All of my websites display beautifully on any platform, no matter what device is being used.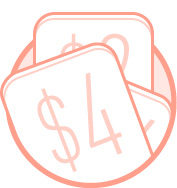 Save Your Business Money
Both in the long-term and short-term my fees are competitive and fair. I never charge for little extras that other developers might not tell you about before starting.
Social Media Consultant
If you have a Facebook fan page you might find that you have no idea how other businesses in your industry are getting leads and the massive returns on investment they are seeing. Your fans don't share your content to reach a wider audience, and you don't know how to keep them engaged with the background of all that noise on social media.
Hire me as a social media expert to help you generate buzz about your product and connect with customers for revenue generating results.
Content SEO Optimisation
You want that SEO traffic from Google without having to pay out the nose for PPC (Pay-Per-Click) ads, right?
Organic traffic is complicated, but even in competitive niches I can help you angle your content to have the best possible chance at getting on page #1 of Google search results, getting tons of eyes on your site.
What My Clients Feel About My Work
"Attitude and communication are two pivotal factors when deciding whether to do business with someone, and fortunately, Charlie excels in both. He was constantly updating us about the progress, and troubleshoots any difficulties to ensure that our expectations are fully met. 100% would recommend Charlie's skills to other people."
Daniel Tang
"Charlie replies to all questions quickly and informatively. Consequently, projects get done on time to a consistently high standard. I haven't ever experienced a service where communication was such a competitive advantage to the service. 100% would recommend."
Julian Israel
"Charlie's work on the Facebook page has been invaluable. Aside from allowing me to focus on the business, he has helped to grow our page following by 47% in 3 months, risen engagement by over 300% and optimised our Facebook ads to get a 66% increase in CTR."
Peter Lackner
"Working with Charlie is a joy. Charlie regularly updates my website with customisations for me. He is very responsive and offers his own design ideas for our website in addition to my own which I value immensely. I highly recommend his services to anyone who is looking for technical and design help."
Adam Levitt